Only the Green Moments Make It Acceptable

in The Los Angeles Museum of Art, Los Angeles, United States of America,
from 26 Oct 1980 to 30 Nov 1980

---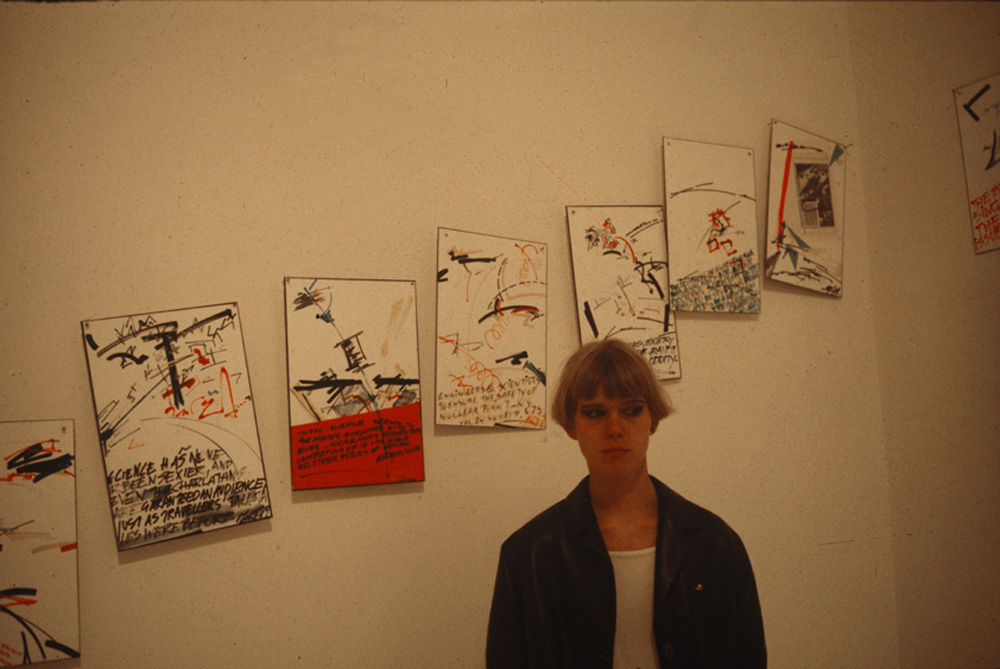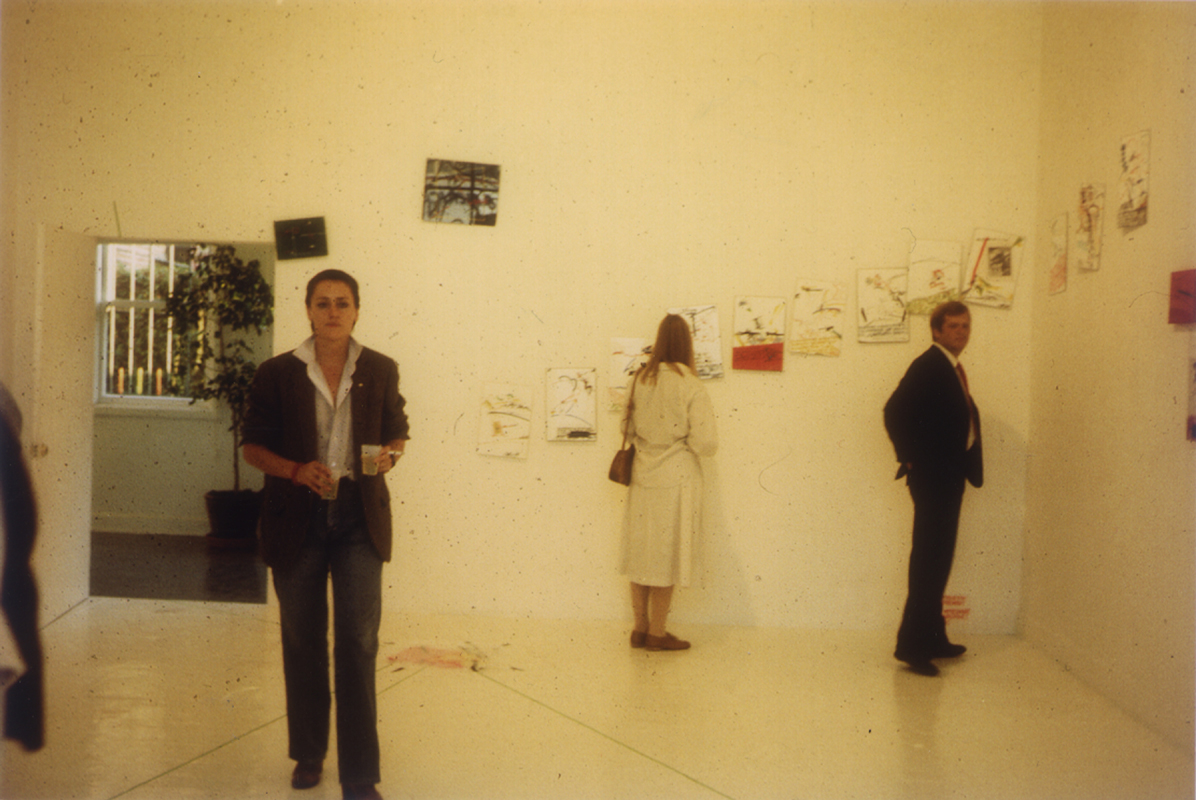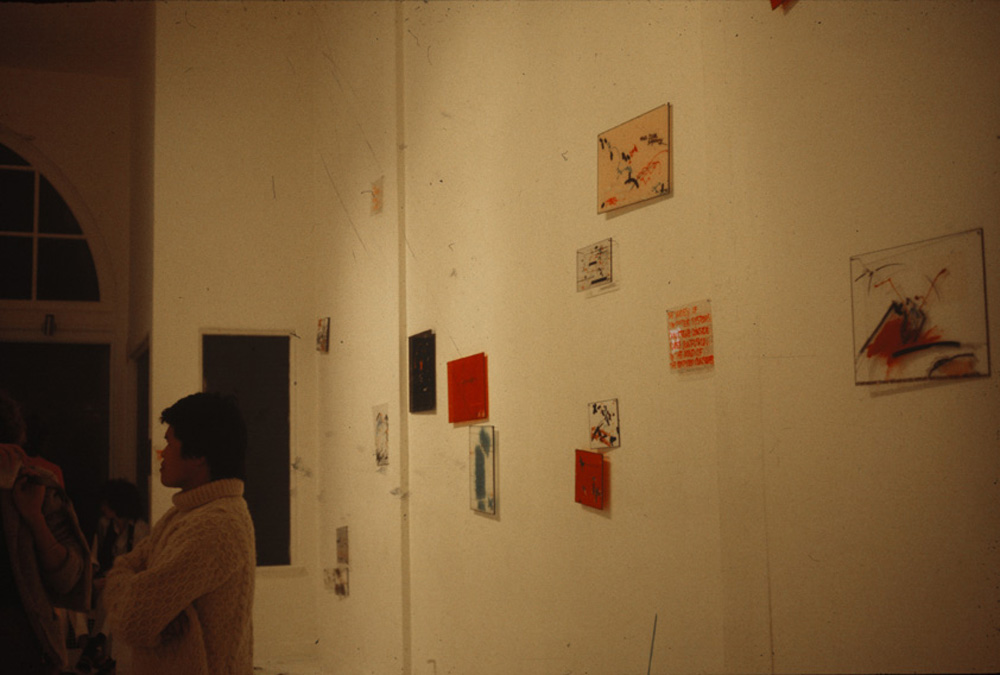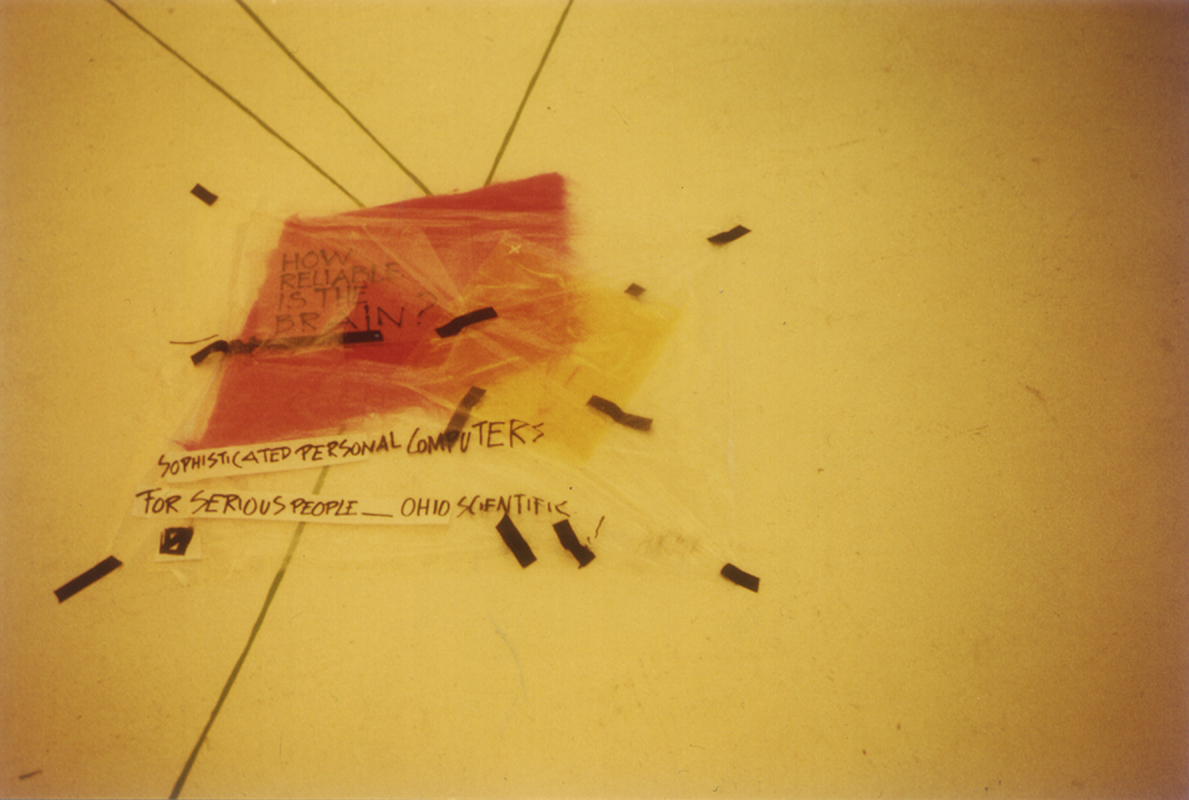 A. Ik hang 39 plexi-werken op de muren, allen met verschillende kleuren en formaten.
B. Ik hang ook 7 Europese gedachten over 'denken' op de muren.
C. Op de grond liggen 6 kombinaties bestaande uit: 1, een stuk gebruikt Amerikaans
badkarpet, roze-fluorescerend. 2, een plastic zak van Thrifties, gevuld met geel radioactief water. 3, een Europese gedachte over hersenwerk, roodfluorescerend. 4, bedekt met dun transparant plastic, met zwarte elektriciteitsdraad aan de muur bevestigd. 5, alles overstemd
door een Amerikaans publicitaire tekst.
D. Ik combineer de 6 combinaties door middel van dunne groen-fluorescerende
tape met één van de Europese gedachten op de muren. De tape geraakt echter
nooit tot bij de gedachte.
E. Vanuit elke combinatie komen 4 groene tape-lijnen.
F. Als verlichting is er het helle L.A. licht, het maakte de ruimte zeer wit en hel.
G. De muziek 'Radio in Another Room ' werd gemaakt door Willy Tielemans.
---
A. I hang 39 plexi-works on the walls, all in different colours and formats.
B. I also hang 7 European thoughts about 'thinking' on the walls.
C. On the floor are 6 combinations consisting out of : 1, a piece of used American bath-carpet, pink-fluorescent. 2, a Thrifties plastic bag, filled with yellow radioactive water. 3, a European thought on brainwork, red-fluorescent. 4, covered with thin transparent plastic fastened to the wall with black electricity- wire. 5, all overwhelmed with an American publicity-text.
D. I combine the 6 combinations through thin green- fluorescent tape with one of the European thoughts on the walls. But the tape never reaches the thought.
E. From each combination come 4 green tape-lines.
F. For light there is the bright L.A.light, it makes the space very white and bright.
G. The music 'Radio in Another Room' was made by Willy Tielemans.
---
0 works and 0 articles (until now)
4629 views