19 Enochian Keys Versus 39 Steps of Hitchcock

in ProduKtion HAIR, London, United Kingdom,
from 20 Jun 1983 to 25 Jun 1983

---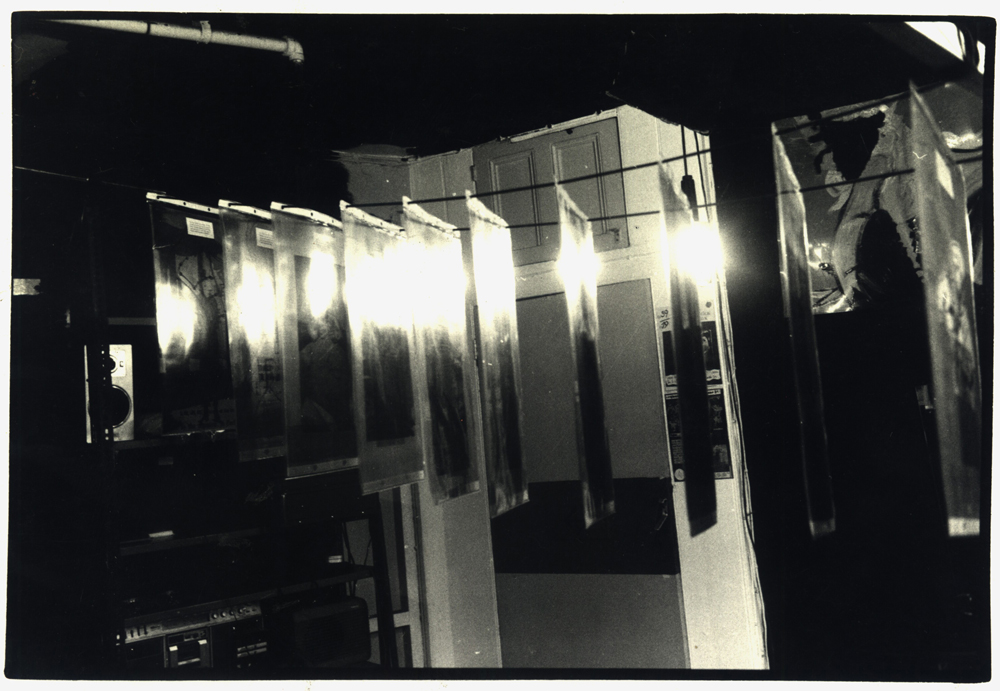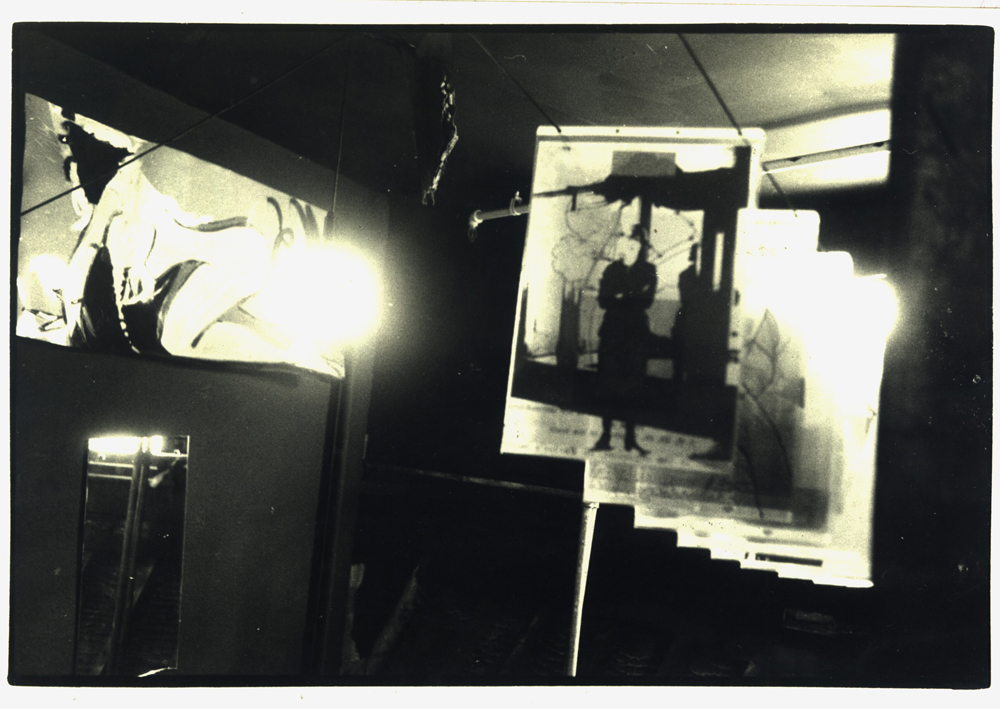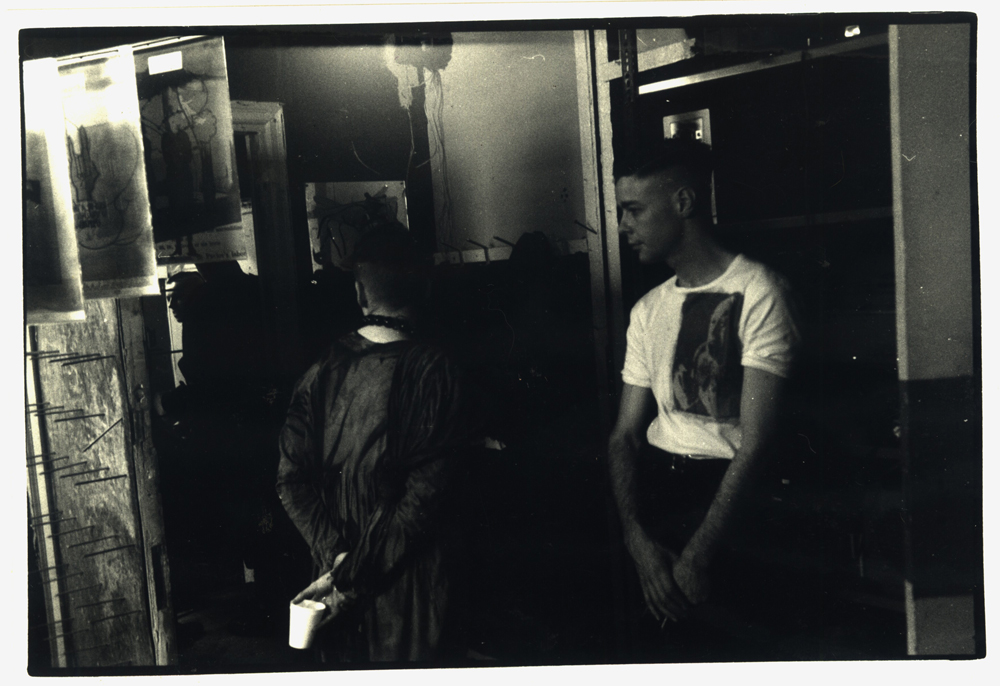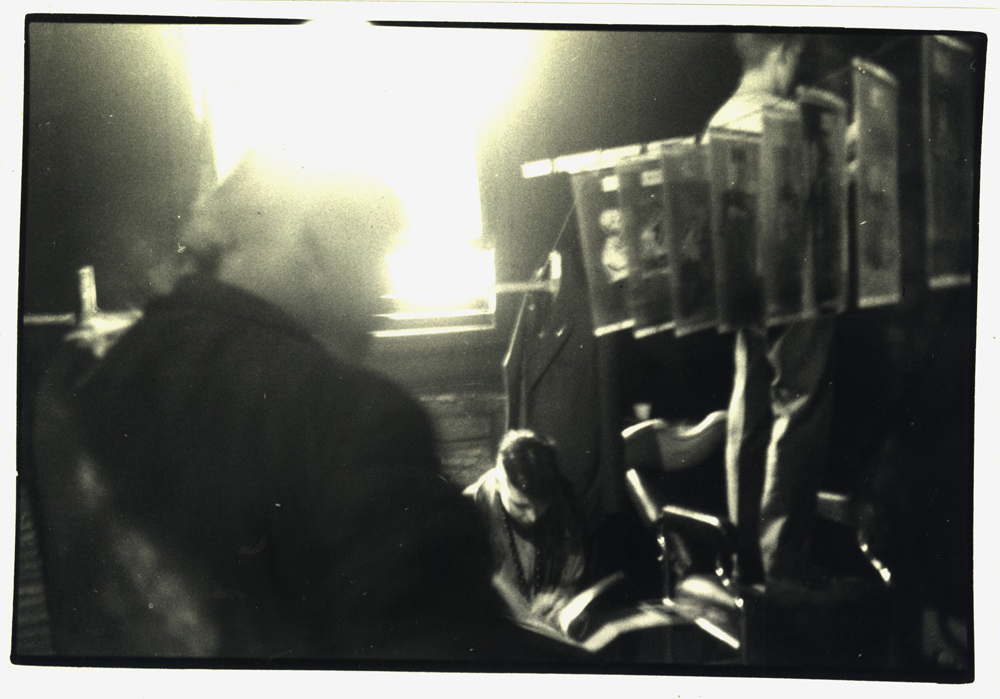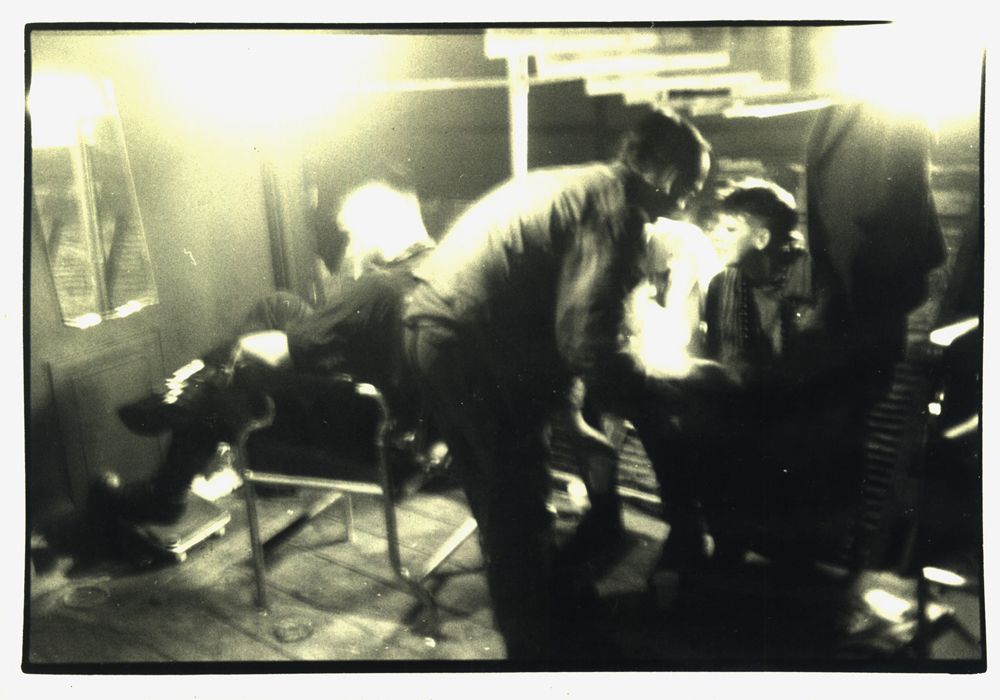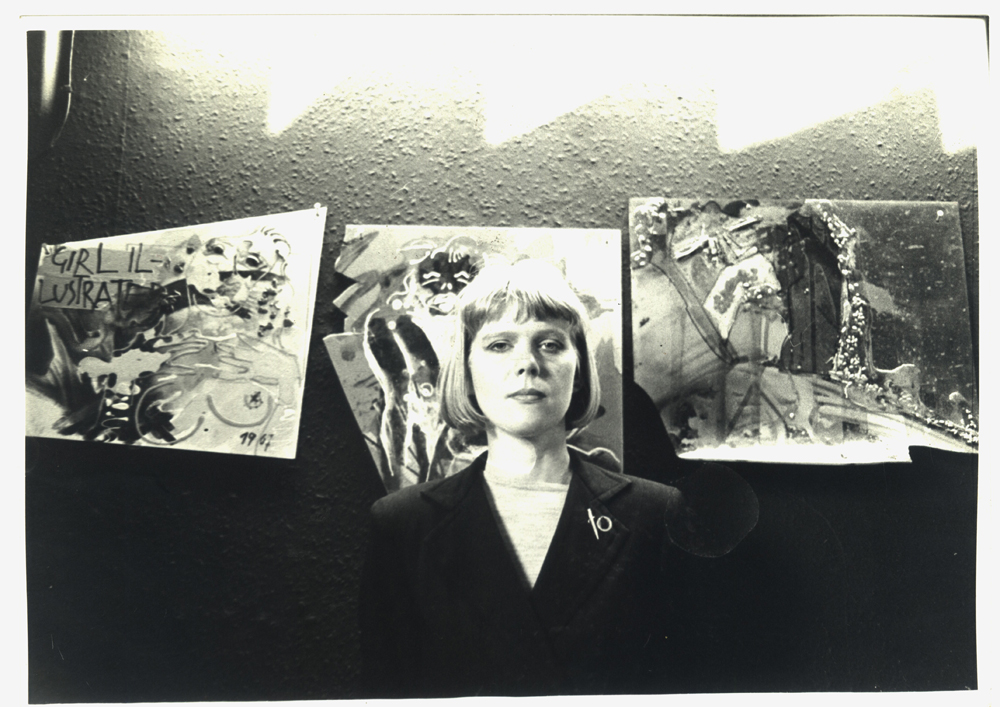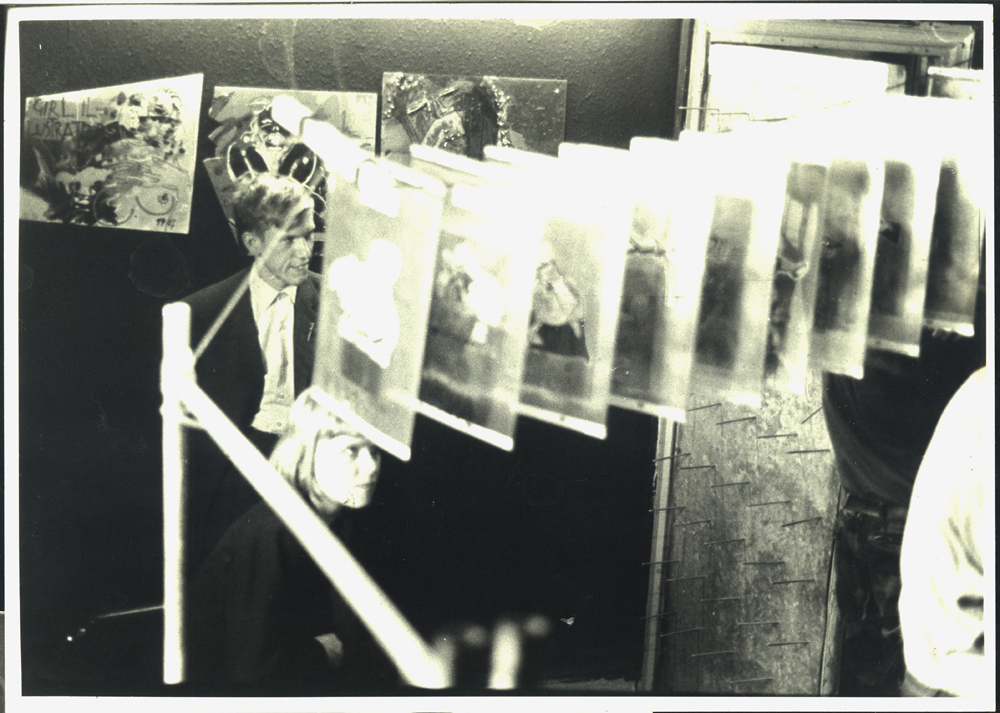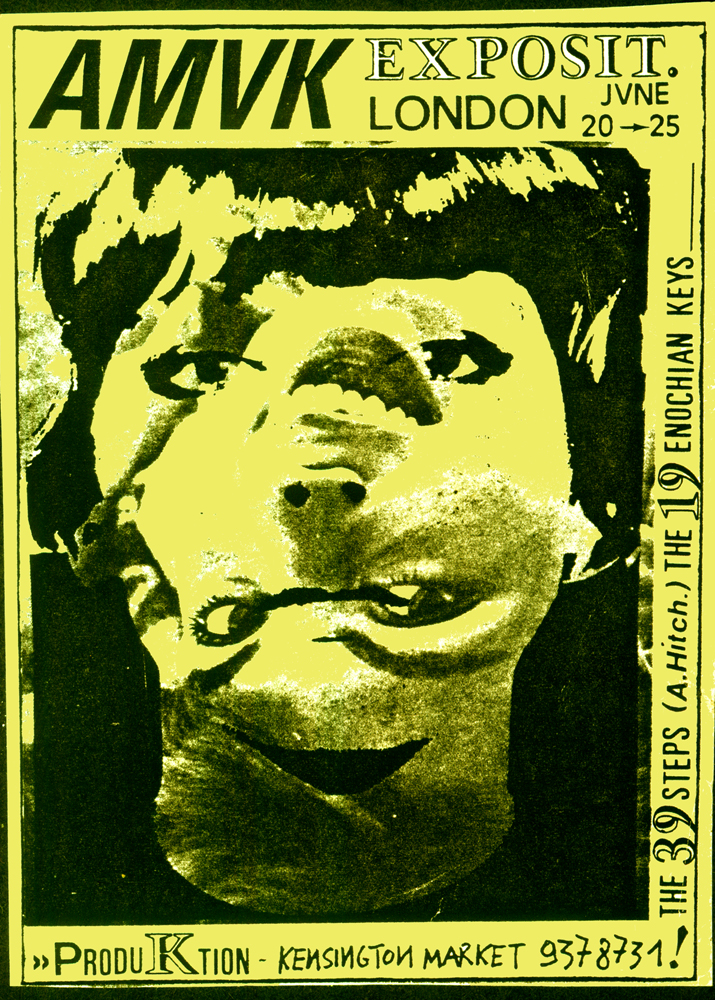 In de zeer kleine ruimte van ProduKtionHAIR hing ik 10 doorzichtige plastic mappen op aan rubberen draden. De mappen hangen in een welbepaalde volgorde, en stellen de 19 Enochiaanse Sleutels voor. Deze sleutels zijn elk op één kant van een map voorgesteld door een beeldencombinatie van mezelf, gebouwen, mensen in hypnose en trance.
Bij de tentoonstelling hoort een film '39 Steps/19 Keys', waarin ik een vergelijking maak tussen de demonische manier van filmmaken van A. Hitchcock enerzijds, en de 19 manieren om de duivel op te roepen anderzijds.
Als soundtrack worden de 19 Enochiaanse Sleutels uitgeroepen met achtergrondmuziek van A. Schönberg.
---
In the very small space of ProduKtionHAIR I hung 10 transparent plastic folios on rubber wires. The folios hang in a certain order, and represent the 19 Enochian Keys. These keys are each on one side of a folio presented by a combination of images of myself, buildings, people in hypnosis and trance.
With the exposition goes a film '39 Steps/19 Keys', in which I make a comparison between the demonic manner of filmmaking of A. Hitchcock on one hand and the 19 ways of evoking the devil on the other hand.
As soundtrack the 19 Enochian Keys are called with background-music by A.Schönberg.
---
0 works and 0 articles (until now)
4715 views