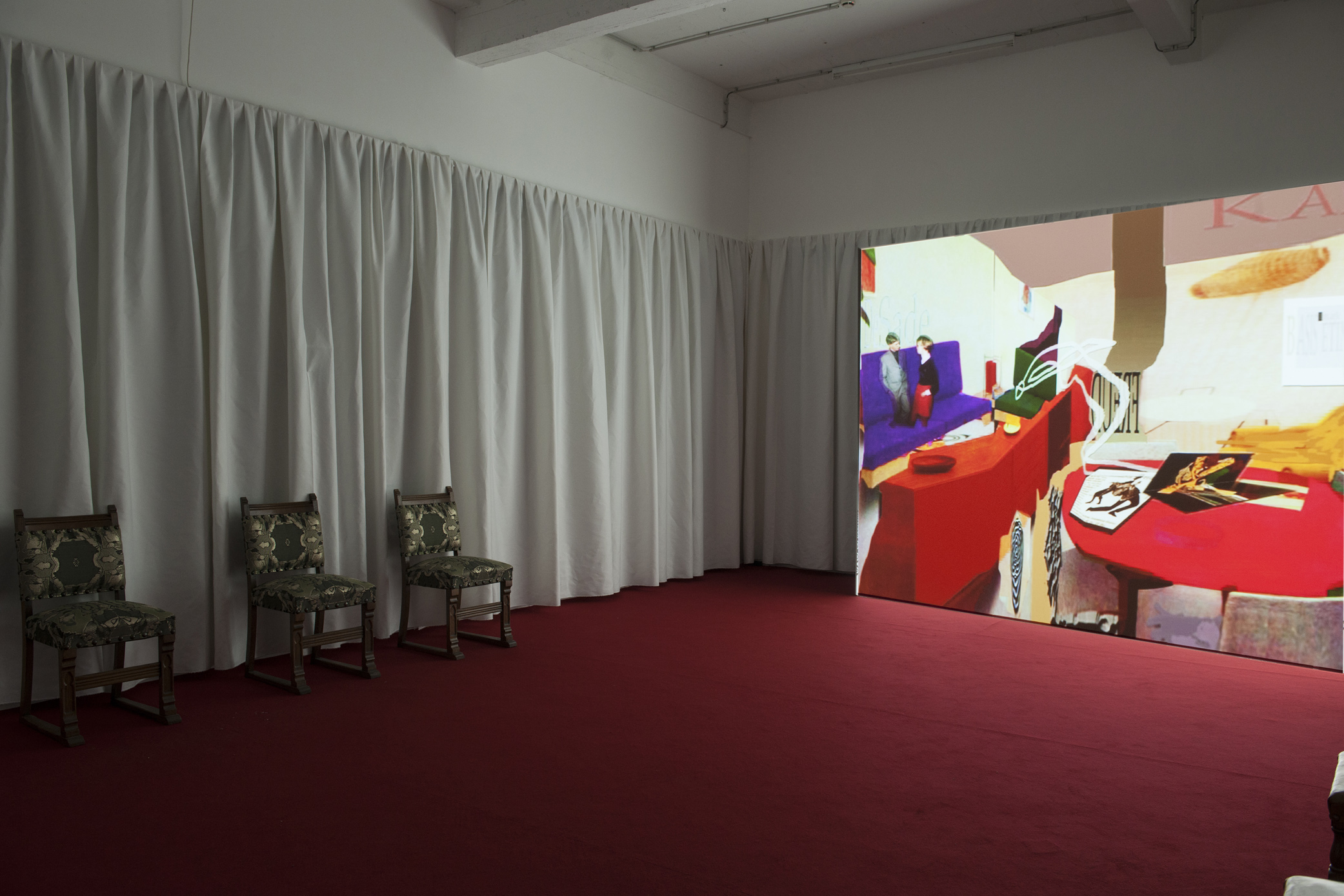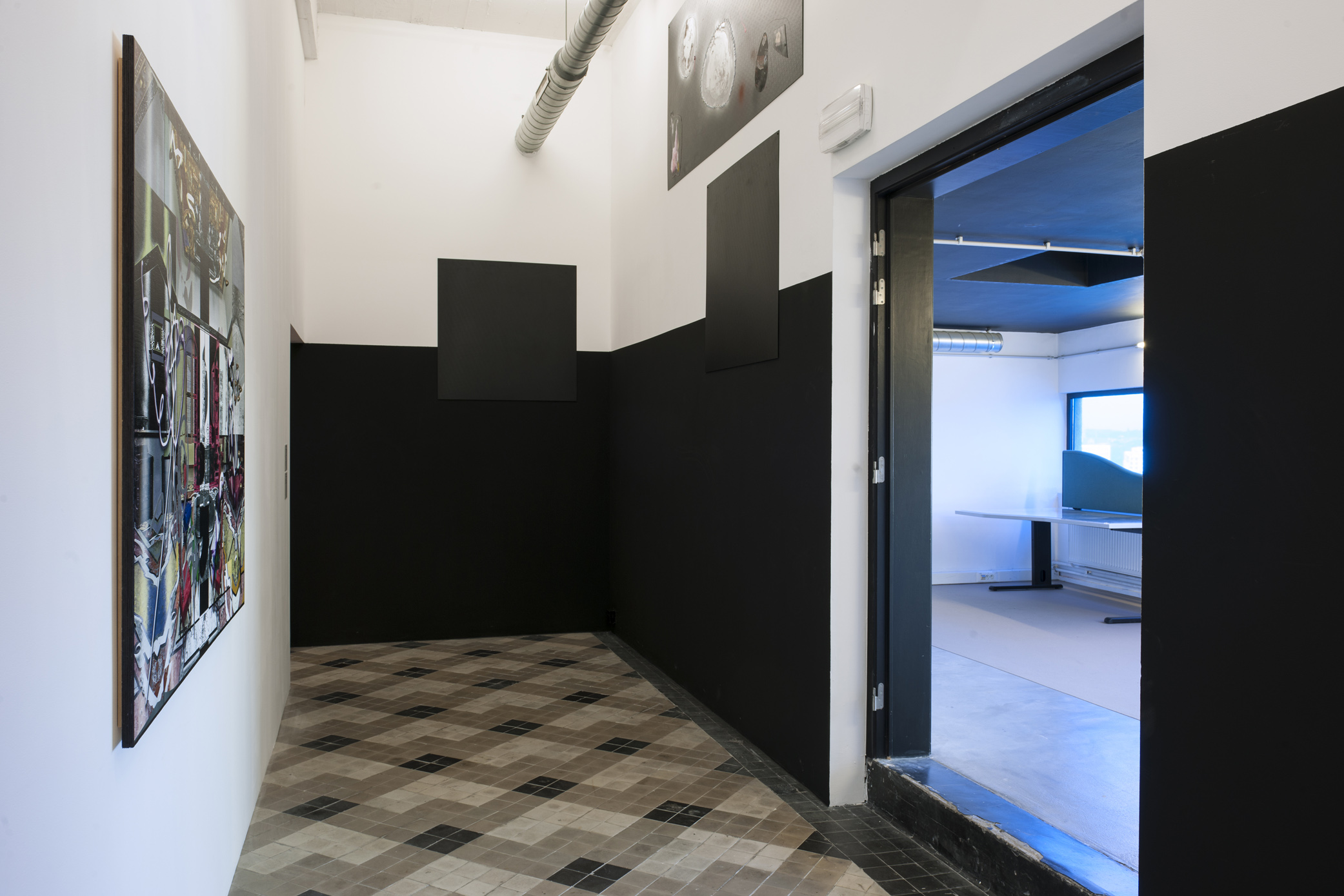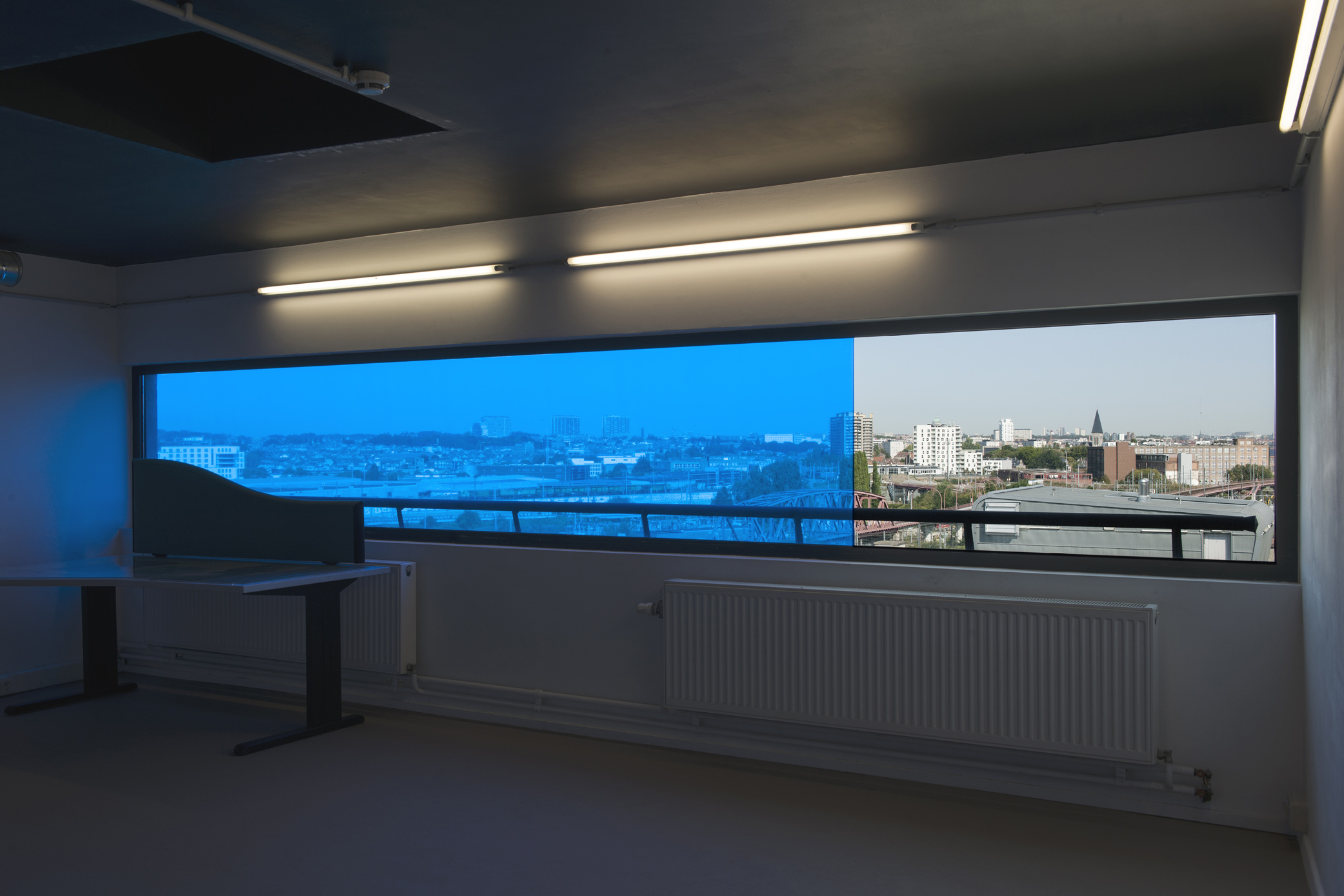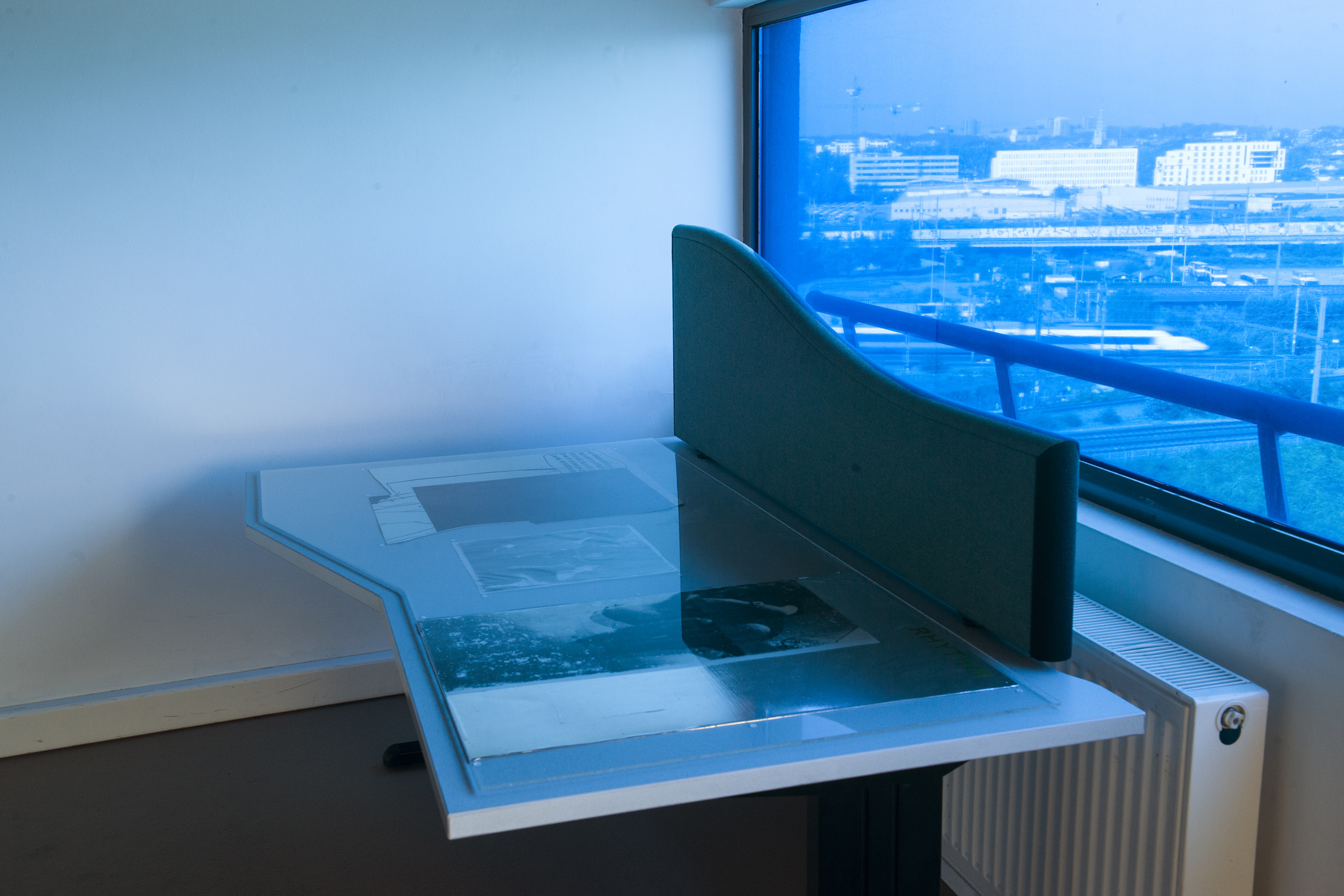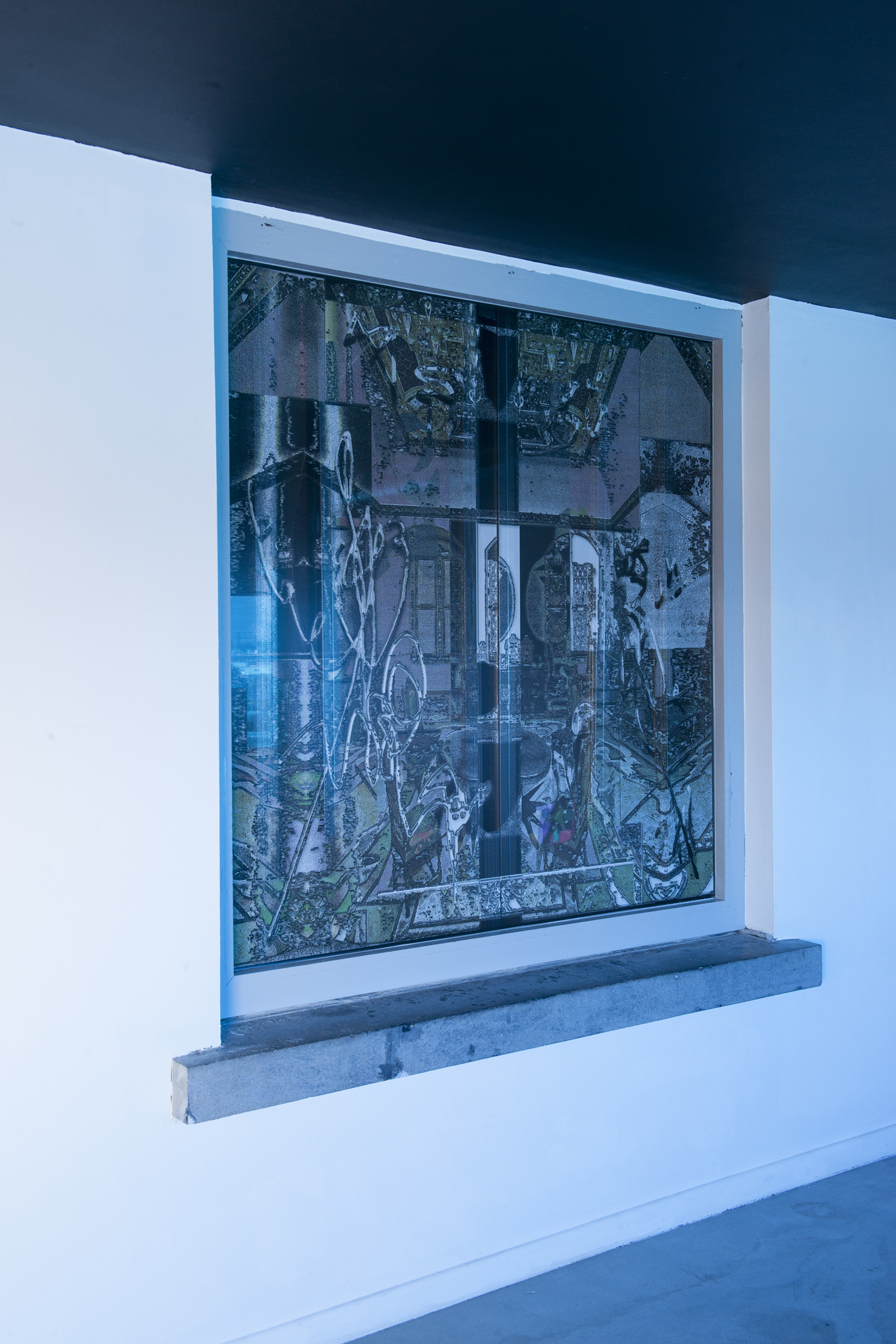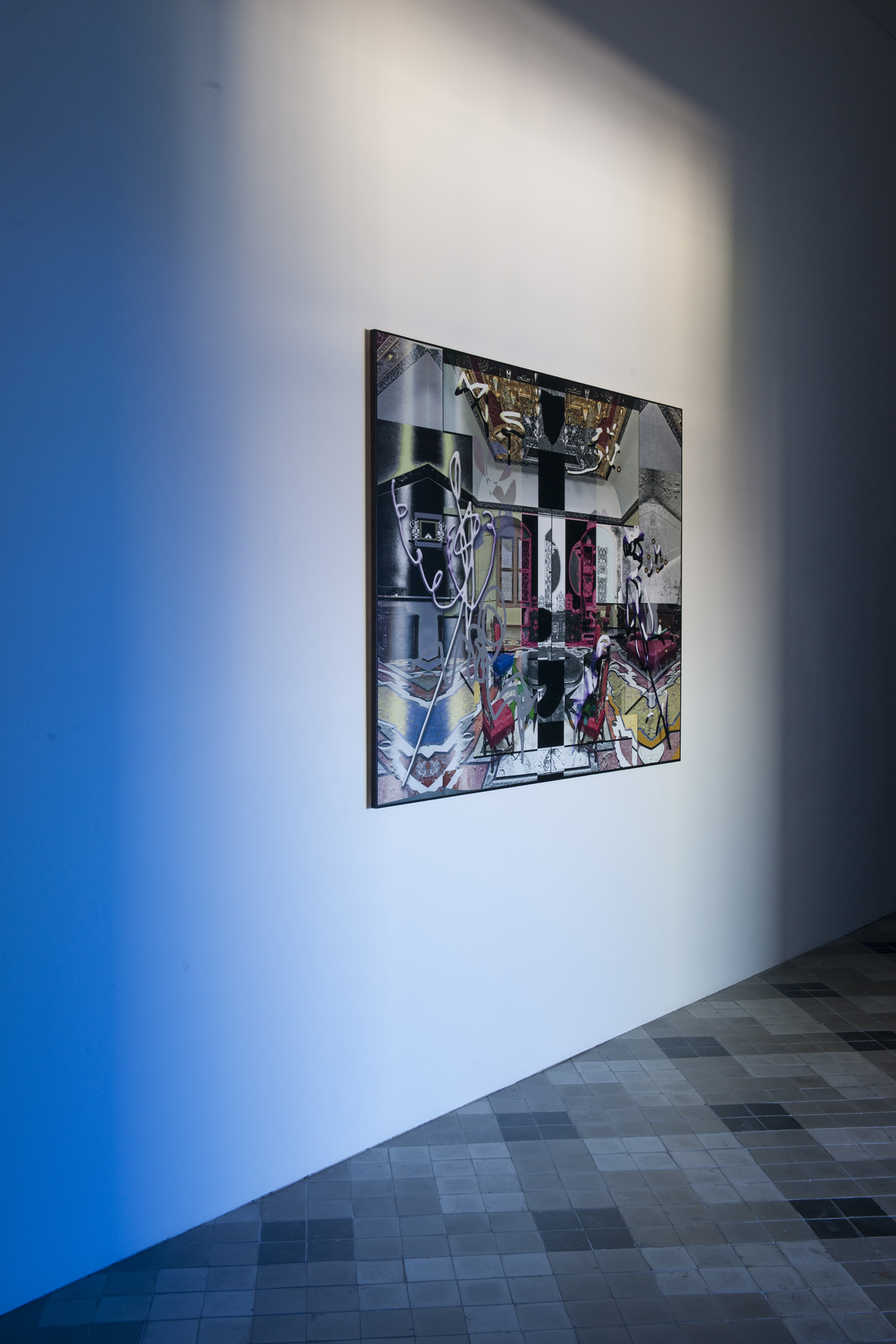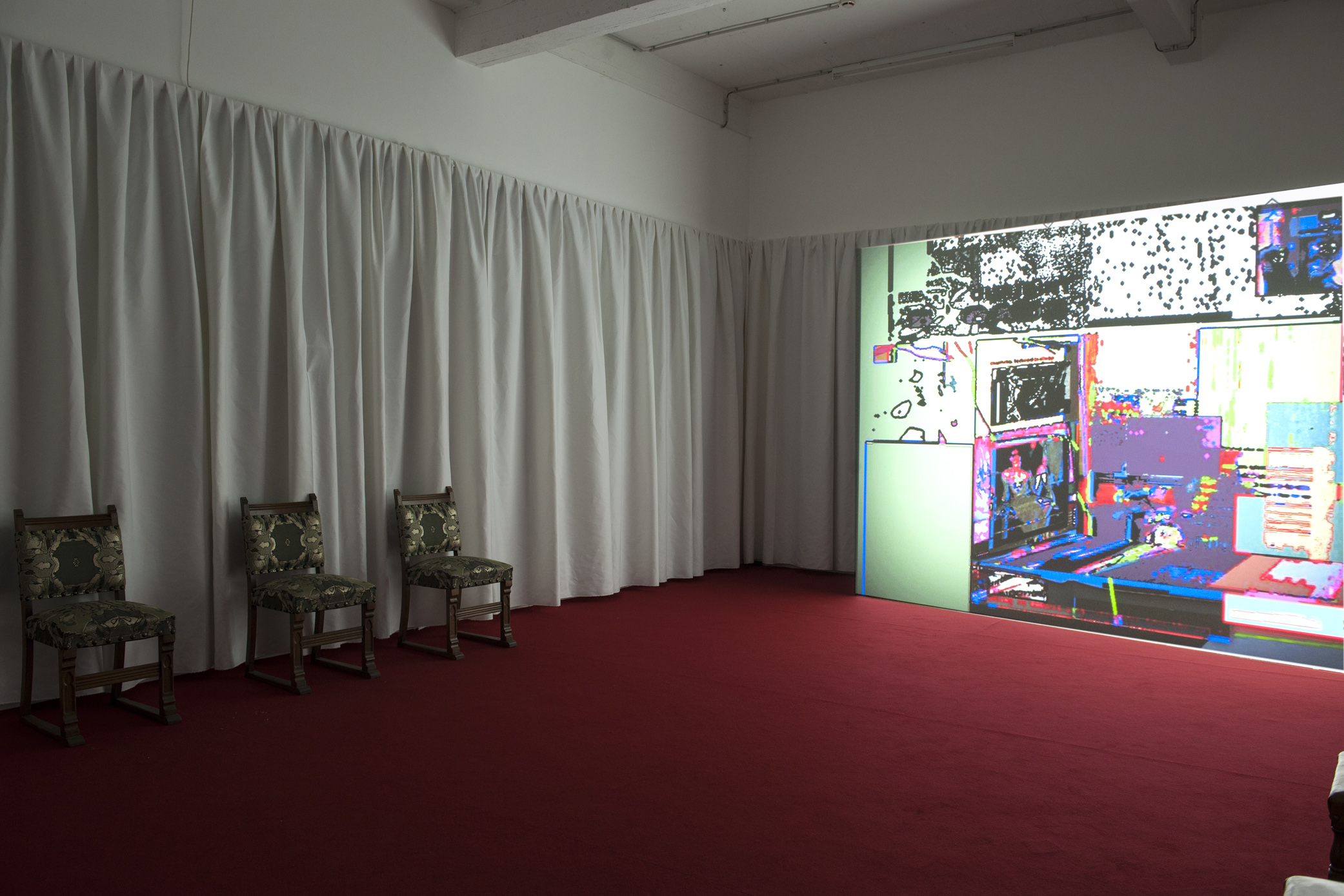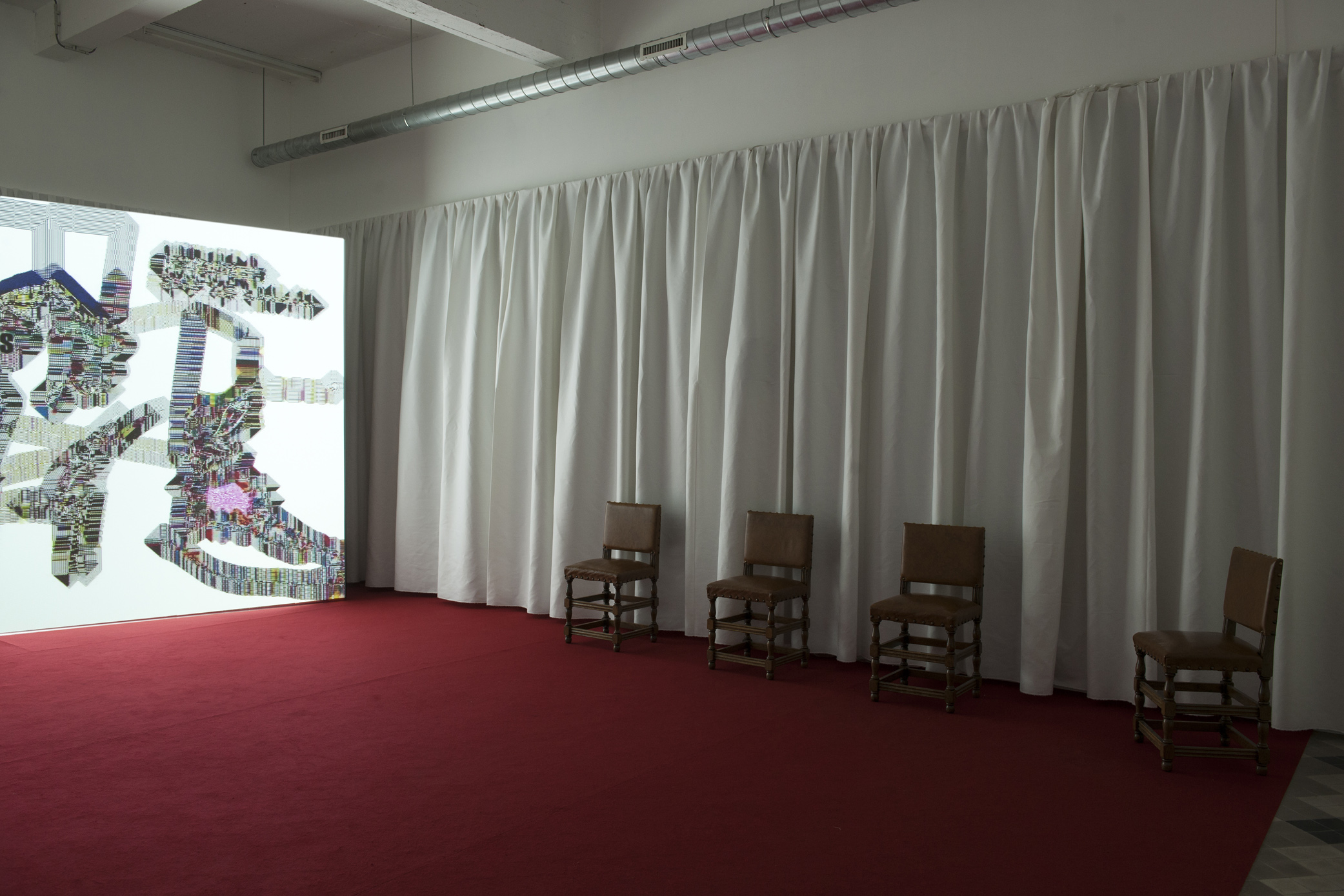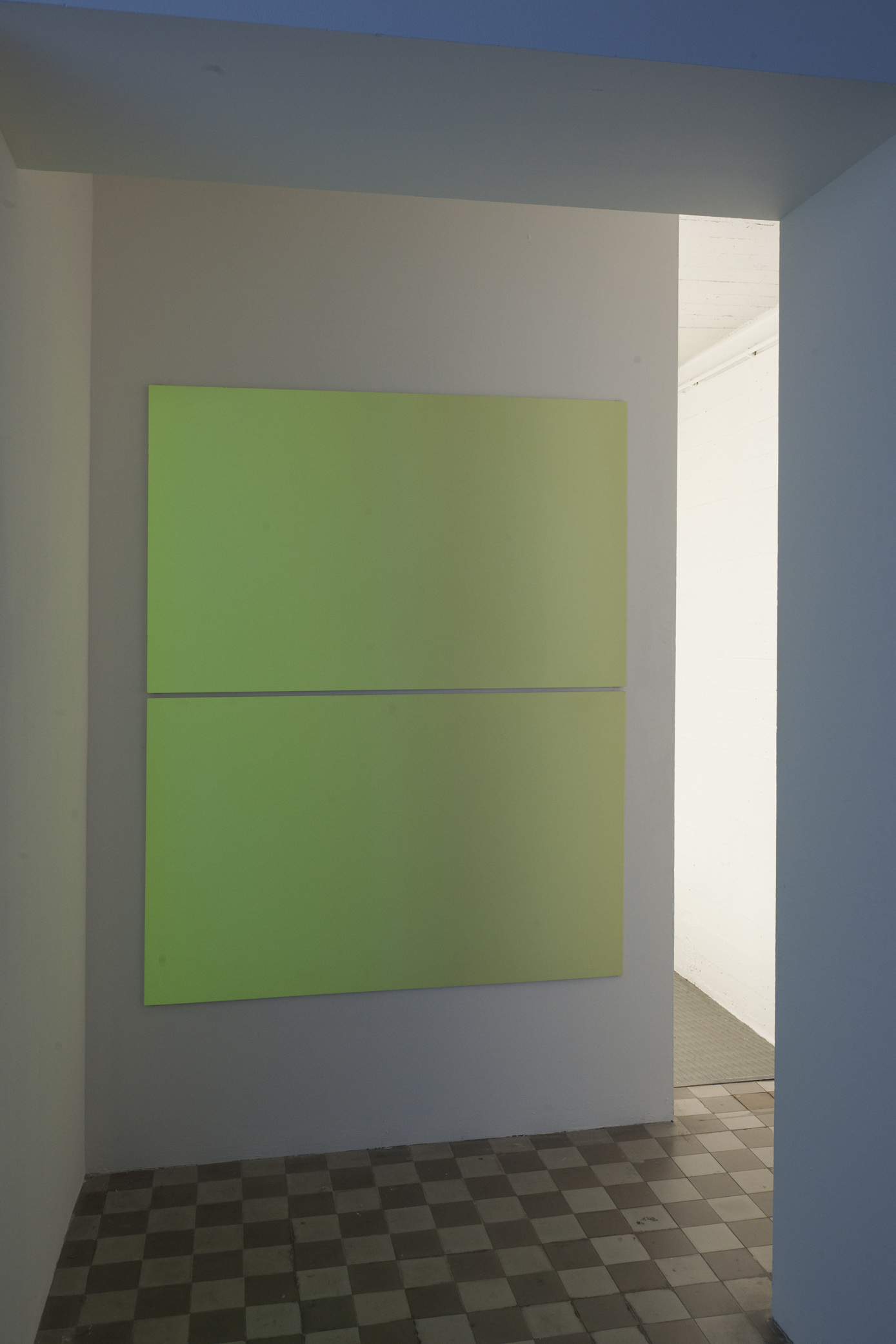 RISQUONS-TOUT
Risquons-Tout is an ambitious, thematic group exhibition at Wiels in Brussels that explores the potential of transgression and unpredictability. It examines how art challenges the homogenisation of thought in the now infamous echo chambers of our overcrowded info-sphere.

Anne-Mie Van Kerckhoven participates in the exhibition with an installation on the top floor: The impact of digitization, science, and the imaginary worlds of artificial intelligence have been shaping Anne-Mie Van Kerckhoven's oeuvre for over forty years. Her practice is rooted in feminism, ancient mysticism, and a wide array of complex theories. For this exhibition, Van Kerckhoven has produced a time-based work with computer-processed drawings going back to 1977 and a newly created sound design that brings together her key convictions: representation, repetition, opposition. In two adjoining spaces, connected by a hallway, A-X+B=12 proposes a compressed version of past, present and future. Daily imaginations are transformed into memories, remnants of a lifestyle turned into art and desire.
---
(A-X+B=12)
Life is a succession of things that have happened and still need to happen. Of things you know and will come to know.
"The now" is a constant that is part of the day divided into two times 12. It is experienced as a mix of actions and reactions whose awareness is influenced by afterimages of past experiences. And that in one direction, straight ahead. Under a form of 12 months per year.
That reality is present on the 4th floor of Wiels in the view through the window to the outside. Inside is an animated series of images (A-X+B=12): 76 images most of which represent a drawn imaginary interior. The drawings, the first of which was made in 1977, span my entire active life as an artist up to now. The 12 points of power into which I have divided them describe the development of a spirit into a human being. I took the subtitles from an essay on neural Darwinism, which explains that while living you add characteristics to your personality without them being fixed in your DNA. They serve to survive and to continue evolution in general.
The tension between rhythm and desire is the thread that runs through what I show in Wiels. In both the installation as a whole and in the individual works. I am talking about the rhythm that is created as a result of what mankind divides up in order to be able to control it.
AMVK 9. 9. 2020
---
When one starts to explain artworks, they acquire the aspect of a theory.
Each theory can be traced back to a cosmogony. Sooner or later, or immediately, from the moment it is complete. A cosmogony is a spiral, always unfolding itself as such and then closing in itself again.
 
The idea of ​​the presence of a physical or mental spiral within each masterpiece, treated in Sergueï Eisenstein's book MLB, is contained in it. Connecting the alpha and omega. Its operation takes place according to a process that can be described alchemically.
 
In this sense the questions arise:
what is the process?
what is the vehicle?
what is the outcome?
 
Is the thing (the work, the art, the theory) itself the outcome or is the vehicle an emanation of an outcome that was already there, and has always been?
In that sense, every outcome comes down to the same thing, whereby new, always different shapes arise.
The dedoubling of outcome and process is very important here.
The outcome is / was there and is used retrospectively as a vehicle to initiate a process.
The processes keep the world in check and ensure that humanity keeps running with the rotations of the earth, around its axis, around the sun, etc.
Every overview, every listing, every summary and every index is actually a cosmogony.
 
Fourier etc.
The office is par excellence a place where these phenomena arise, in the last century half the world has lived at office furniture.
2003: in my studio in the Kattenberg in Borgerhout I have "elevated" a drawing of a conversation between a man and a woman in a nightclub situation with quotes from Fourier (French utopian socialist, 1772-1837). I hung the drawing in a corner together with a mythical photo of Duke Ellington, Vian, Gréco .. (Paris, 1948) and an image from the sixties of a woman in a floating chair with the word rhythm next to it.
This work was shown for the first time during my retrospective exhibitions at Museum Abteiberg (2018) and Kunstverein Hannover (2017).
 
Later on I found the book Rhythmanalysis by Marxist Henri Lefebvre. In his analysis of rhythms, both biological and social, he shows the interrelation of space and time in the understanding of everyday life. Here, he moves between the discussions about music, trade, measurements, the media and the city.
 
Therefore it seemed important to me to place this desk with the work on Fourier in this room with a view over the city of Brussels as the meaning generator of my entire installation.
 
When leaving the space, as a conclusion, I hang two fluorescent panels in a material that normally serves as emergency lighting (lumilight). They are two panels, a duality, two equal parts, and also in this case a symbiosis between a natural phenomenon and a synthetic carrier.
 
A-X=X=X+B is a work I finished in October 2019. It was made in the 2-year period in which I visited very intensively both my mother and my uncle in care centers. Last September my demented uncle - to whom I owe a vision on the world, as an artist and as a person - was barely able to finish a sentence. Then he came to a stage where he loudly recited the alphabet, so as not to lose that knowledge. I think the circles depict different worlds and the last one is surrounded by two alphabets, one clockwise and the other counterclockwise. A common A is in the middle. I have long resisted completing this work.
 
In the room of my film projection there are 2 rows of chairs. One row is a series of chairs that used to be of my grandmother and that I covered with home-made fabric. I made it during my work cycle Moral Rearmament (1995-2005) in which, as HeadNurse, I linked 96 female figures with terminologies from Artificial Intelligence and thermodynamics. This process of years served to restore feminine power in words of power and control.
The second set of chairs comes from my mother who died three months ago during the Corona quarantine.
As a child I was continuously swinged back and forth between the worlds of these two character women who had a hard time with each other and who often played me off against each other. Undoubtedly, this determined my vision of the world and how I deal with it. Not bad to be able to have them symbolically present in this space in which I reveal my evolution from artist to human with a film.
 
AMVK 18. 9. 2020
---
Risquons-Tout

from 12 Sep 2020 to 28 Mar 2021
in Wiels, Brussels, Belgium.
1853 views